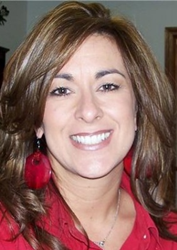 Indiana, PA (PRWEB) December 15, 2014
The addition of Jessica and Tim to the agency has made for an exciting time with the agency continuing to grow and expand. With the new hires, we are better able to serve our current clients while reaching out to new clients on a consistent basis, said Monica Jones.
Jessica Robertson- Bowmans professional experience is in marketing with the Downtown Business Association where she served as the Downtown Indiana Director for over two years. Jessica was licensed in property casualty insurance earlier this year and is now Monicas producer and customer representative in-house. In addition, she participates in the Indiana Chamber of Commerce Young Professionals organization.
Tim Yarnal is working as Monicas outside sales associate. Tim is a native of the area with a degree in Building Construction Science and also owns his own outdoor recreation business on the property he grew up on. Earlier this year, Tim obtained his property and casualty license.
Monica J. Jones Insurance Agency will soon be celebrating two years serving Indiana and its surrounding communities. They offer auto insurance, home insurance, life insurance, commercial insurance, motorcycle and RV insurance, renter's insurance, landlord, umbrella and business policies, as well as workers compensation.
The office is located at 1630 Philadelphia Street, Suite 20, Indiana, PA 15701. For more information or for an insurance quote, please call Monica at 724-463-3000 or visit Monica Jones Facebook Page for updates, tips and insurance news.
About Monica J. Jones Insurance Agency – Farmers Insurance

This is a locally owned and operated Farmers Insurance Agency serving Indiana, PA and surrounding communities.
About NALA

The NALA is a full-service marketing agency providing custom personalized service for small and medium businesses throughout the United States.